Online Reservations for Dance Teachers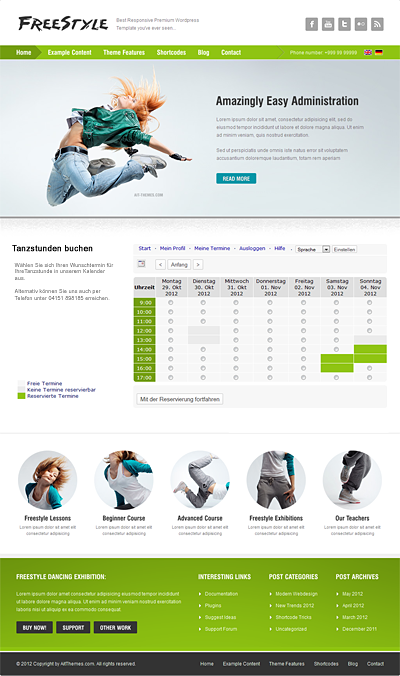 Dance teachers are rarely reachable while at work, because private dance lessons should not be interrupted for phone calls. Online appointment booking lets dance students book dance lessons from conveniently from their computers. They can also take care of changing or canceling appointments online.
The system is suitable for one or more dance teacher and can be quickly customized to existing time slots and reasons for appointments. Vacation and other periods may be blocked off as needed. The online appointment system can be integrated into any existing website.