Online Reservations for Golf Instructors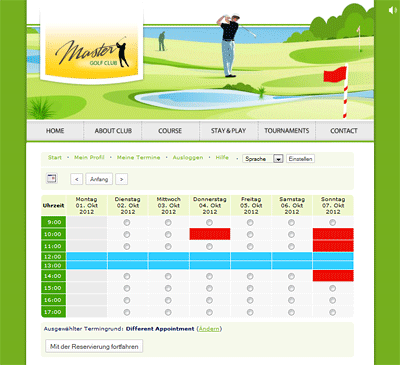 Golf pros are usually out on course during the day and are not particularly reachable by phone. Online appointment booking lets students book golf lessons from the comfort of their computers. The system can also handle changes and cancellations of appointments.
The system is suitable for one or more golf instructors and can be quickly customized to existing time slots and reasons for appointments. Vacation and other periods may be blocked off as needed. The online appointment system can be integrated into any existing website.
Other Resources
Demo Scheduler