Module "MailChimp"
MailChimp is an email marketing software that allows you to send you newsletters to your customers or users. MailChimp not only enables you to design the emails for your mailing but also allows you to track the results.
MailChimp offers an API (programming interface) that, with the help of our MailChimp module, allows you to copy all email addresses from your appointment scheduling system to MailChimp with the push of a button.
In addition to manually subscribing your user's email addresses you can activate the automatic subscription. This will make sure that each new user's email address will automatically be subscribed to your mailing list.
Module "MailChimp"

Version for Appointmind Web-Services customers (subscription license)

free

Module "MailChimp"

Version for Schedule Organizer customers (purchase license)

$29.99 USD

(one-time fee)
You can also order this module in connection with other modules when ordering the software.
Screenshot 1: Copy Email Addresses to MailChimp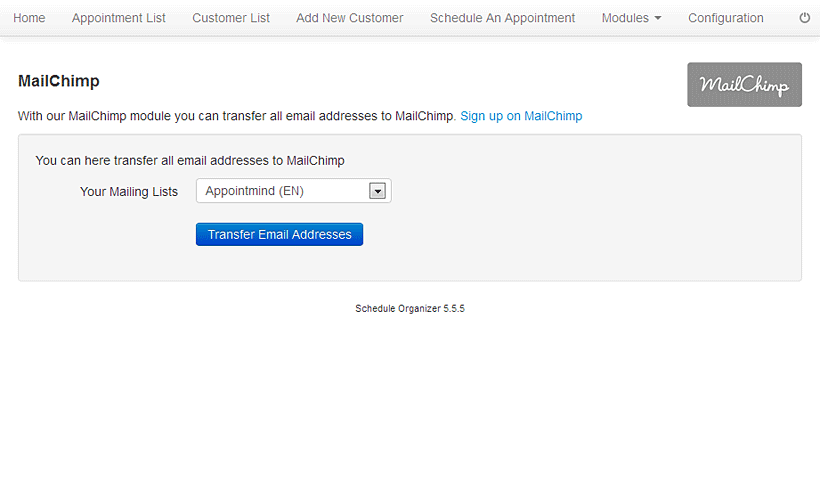 Screenshot 2: MailChimp Settings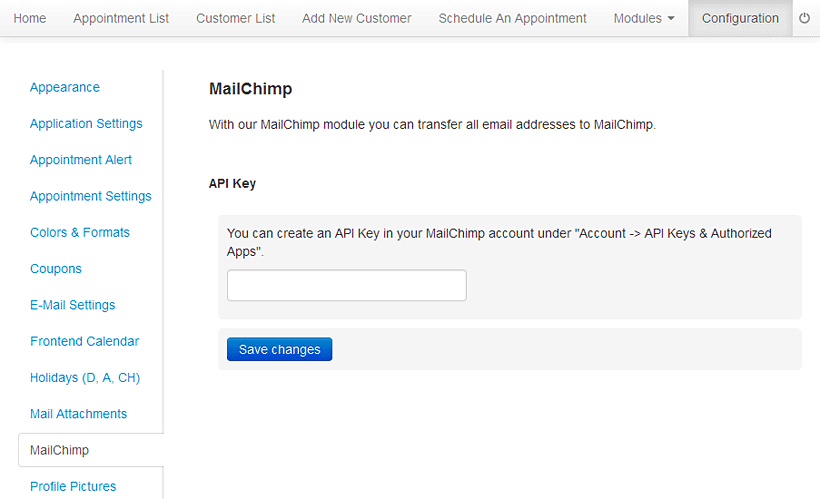 Show other modules