Module "GetResponse"
GetResponse is an email marketing software that allows you to send you newsletters to your customers or users. Apart from the newsletter you can also create landingpages.
GetResponse offers an API (programming interface) that, with the help of our GetResponse module, allows you to copy all email addresses from your appointment scheduling system to GetResponse with the push of a button.
Screenshot 1: Copy Email Addresses to GetResponse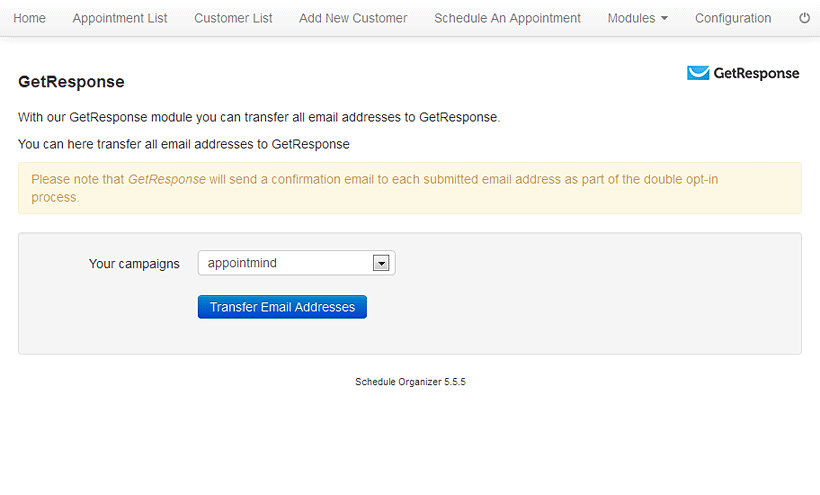 Screenshot 2: GetResponse Settings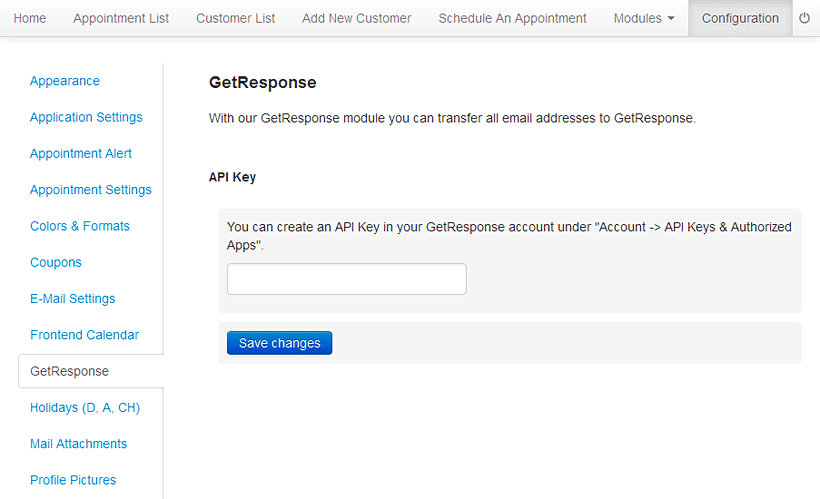 Show other modules